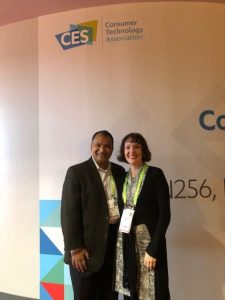 At CES 2018 we caught up with CEO Ron Nag of Bio-Lert, a company that has developed a system that monitors, detects, alerts and records information related to seizure activity. This system uses a smartwatch, a smartphone, an app and a subscription for individuals and caregivers to monitor seizures. With Ron's vast experience in the tech industry working for both Texas Instruments, Cisco Systems, Samsung and Motorola, he has a passion for delivering a low cost effective technology solution that will benefit individuals with epilepsy and their families.
Because seizures can occur at any time and have the potential for causing great harm, individuals and their families must closely monitor seizure activity, which can be challenging. Fears that a seizure will occur when an individual is alone can lead to delay in treatment or even great injury.
The Bio-Lert system tracks vital signs, physical stability, identifies when a seizure occurs, notifies caregivers in real-time when a seizure occurs and where the person is located and automatically logs seizure data in the Cloud for an accurate record that is accessible on-demand. The easy to use device provides fast alerts, allowing for individuals and caregivers to react quickly to get treatment and prevent injury.
The Bio-Lert service is available at $19.99 per month per patient. To use Bio-Lert, the individual who experiences seizures must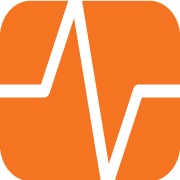 own an Android smartphone OS v4.4.2 or newer, smartwatch (Moto 360 2nd generation or Moto 360 sport) and download the free Bio-Lert app on the Google Play store.
Caregivers and family members do NOT need to own a smartphone to experience the benefits of Bio-Lert. Caregivers can be notified by SMS text message, phone call, email or any combination of these three options. A phone alert can be made to a landline, a flip phone, an iPhone or an Android pone. To find out more about this technology, go to https://bio-lert.com/.
Click on the link below to view Bio-Lert in the BridgingApps App Search Tool:
https://search.bridgingapps.org/apps/4297d3e4-0591-4bf4-8058-e368f20bf9b1