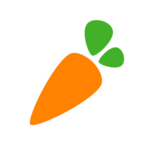 If you are planning a big pre-Thanksgiving grocery shopping trip and have a disability that makes the task challenging or just wish to avoid the stores all together, the Instacart app will help deliver your groceries to you.
Tap a button, get your groceries. With Instacart, you can shop online and get groceries delivered from stores in your neighborhood in as fast as 1 hour. Or you can choose to pick up your order at the store, where it'll be waiting for you.
Just enter your zip code, choose a store, and add items to your cart—then relax as someone handpicks your groceries and household items with care.
Read a personal Instacart Review by BridgingApps Guest Blogger Megan Fry here.
Instacart is an incredibly convenient product delivery app with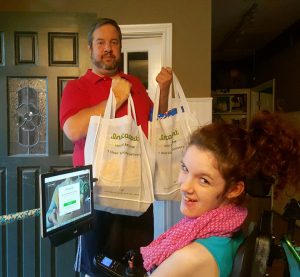 powerful implications for some people that go way beyond the convenience factor. It can be of particular significance to persons that struggle to independently and physically get to a storefront supermarket especially during bad weather and for those who are homebound. The service can ease the worries of families that live away from a loved one who may have issues accessing food and groceries. The app can also be an interesting, creative way to virtually "teach" grocery shopping skills in a classroom environment.
Click on the link below for full review:
https://insignio.bridgingapps.org/apps/5b384f07-fe3b-90b4-233d-a358350e648e