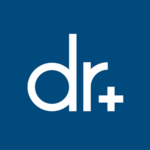 BridgingApps just published the following BridgingApps Reviewed App on the site:
During the novel coronavirus (COVID-19) outbreak, virtual care can help both patients and doctors stay safe. Doctor on Demand is a virtual visit with a team of healthcare providers, some of them might even be local to your area. This service gives you access to medical doctors practically everyday of the year with one set fee for medical visits. The cost is a similar to a standard copay, but they may take your insurance as well.
The app is a very convenient way to help with common ailments such as urinary tract infections, skin and eye issues, and minor sports injuries. You can also ease your mind with some of the more worrisome concerns that can sometimes lead to trips to the emergency room simply because you cannot get to your doctor in a timely manner.
For non-emergency medical care, pediatric appointments and mental health help, Doctor on Demand can connect you with a qualified and certified medical professional.
This is a great app/service for everyone, but could really help those with limited mobility. It could also help patients who are working to gain independence as they transition to adulthood.
Click on the link below for full review:
https://search.bridgingapps.org/apps/8c3c0b81-07b2-4415-b2d2-3c28f695cc61